A big thank you — December campaign update
5th February 2019
To all friends of Music In Detention,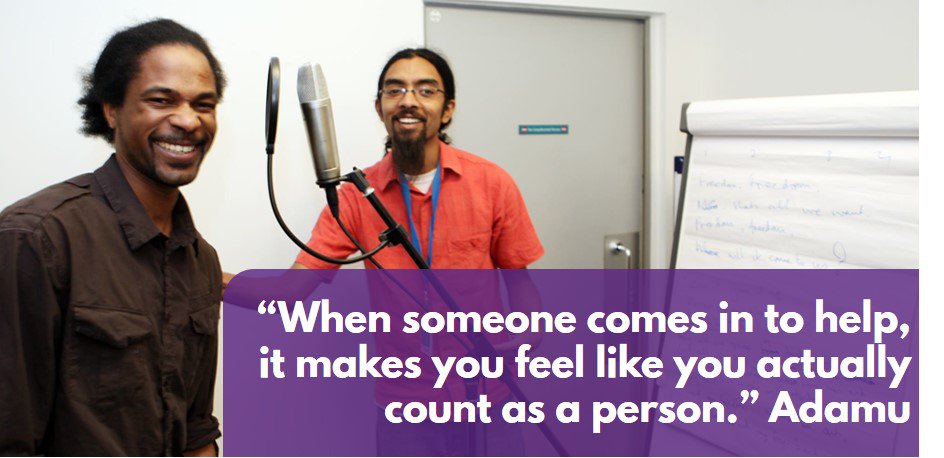 You donated (100 of you, to be precise).You sang in choirs.You talked about us with your friends, family and neighbours.
Whatever you did to support our December 2018 campaign to help press play for people detained at Gatwick Immigration Detention Centre, thank you.
Together, we showed everyone in detention at Gatwick they count as people.
We raised £6,696, including a £2,000 donation from a private donor. Given that this our very first crowdfunding campaign, we are delighted to have raised this amount.
And even though we fell a little short of our £7,931 target (£1,235 to be exact), this important project will go ahead this year. We are currently looking to cover the shortfall from another funding source.
When we have more progress to share, we will let you know.
From all the team at Music In Detention
John, Lizzy, Chloe, Usman, Gini, Katie & Zoe
Want to hear all the music?
Listen to music from detainee and community projects, view artwork and discuss!